Patients' Transfer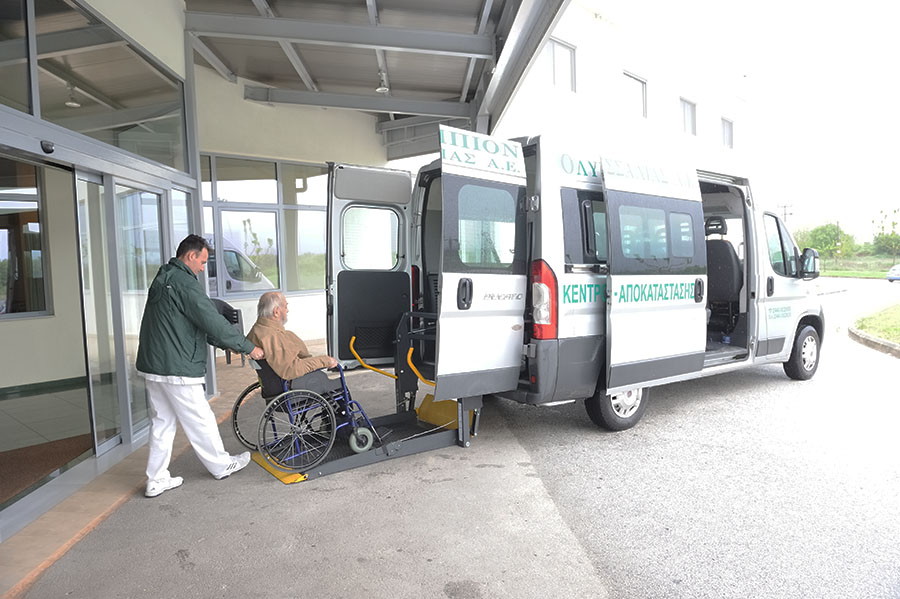 The Rehabilitation and Recovery Center of the OLYMPION in Thessalia, offers a special vehicle for the transfer of wheelchairs and fully equipped ambulance, for the facilitation of the patients.
These vehicles are staffed by escort doctors and especially trained personnel, ensuring the best possible personalized patient care.
It is possible to transfer patients from any medical facility from all over Greece, to the OLYMPION Rehabilitation Center of Thessalia, to other hospitalization facilities, to the OLYMPION General Clinic, to the OLYMPION Rehabilitation Centers all over Greece, as well as the transfer of patients from their home to scheduled appointments or dialysis sessions and reverse.
Patients transfer to and from the airport, is also provided.
The medical coverage of athletic events, with especially equipped ambulance or mobile unit is also offered.