Rehabilitation Center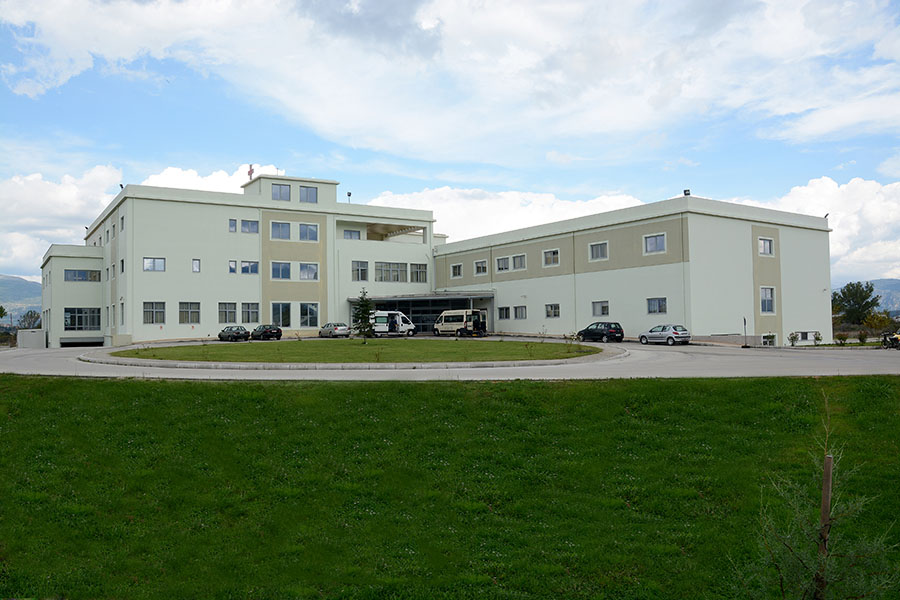 The OLYMPION Rehabilitation and Recovery Center is situated in the area called Pedini Ioanninon, only eight kilometers away from the center of Ioannina city and very close to the University Hospital of Ioannina and the University.
It is a state-of-the-art facility for Recovery and Rehabilitation, the first and unique private Rehabilitation Center in the whole area of Epirus and Northwestern Greece. It also covers the needs of the rest surrounding areas and the Ionian islands.
Built in a private area, in a green and tranquil environment, the goal of the OLYMPION Rehabilitation and Recovery Center, is to provide high standard medical rehabilitation services for neurological, orthopedic, rheumatological and cardio-respiratory cases and also for patients of post-cardiac surgery procedures and conditions of multi-organ failure.
The Center offers 40 patient rooms with 99 beds. The hospitalization rooms comfortable and luxurious, are private, sem-private and triple rooms, offering TV set, access to wifi and personal P/C, electric remotely controlled beds of personal autonomy, personal phone, independent A/C with cool air and heating, as well as ultra modern nurses calling system. The bathrooms are spacious and ergonomic, all especially equipped for people with mobility limitations.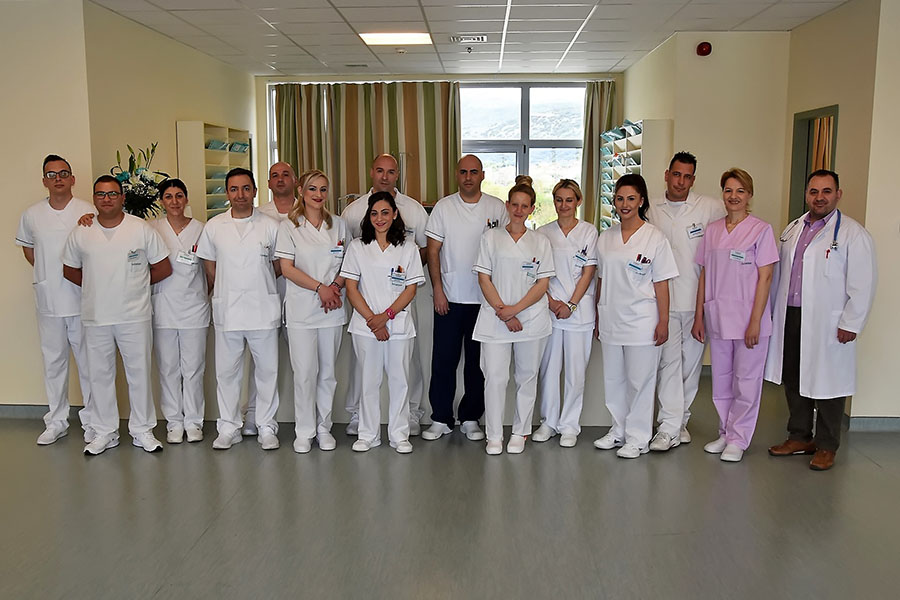 The Center is staffed by highly experienced and qualified medical, therapeutic and nursing personnel. It offers Physiotherapy, Ergotherapy, Hydrotherapy (pool), Speech therapy, Psychological support, Therapeutic Gym Departments, while it is supported diagnostically with open type Magnetic tomography (SIEMENS, Magnetom C!)
Apart from the In-patient Department, the Center also provides services for Out-patients, with full medical surveillance and support in all the Center's structures.
The Center provides transportation services for the patients, with special vehicle for wheel-chairs and fully equipped Ambulance.
Learn more information about the
Rehabilitation and Recovery Center of Ioannina