Lab & Lab Evaluation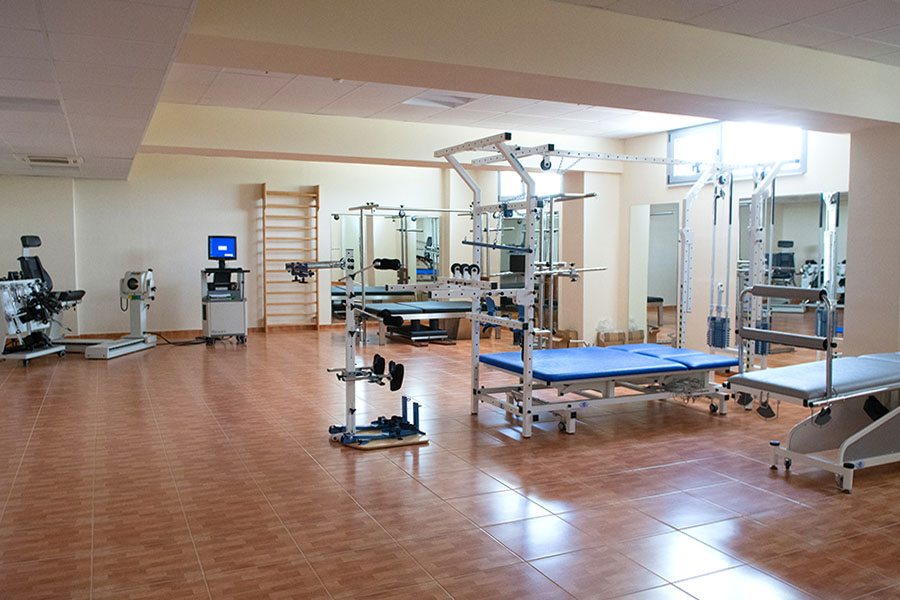 The Evaluation Lab Department consists of:
Electromyographer (EMG – Electromyogram, Motor NCS, Sensory NCS of upper and lower extremities). During the electromyography and nerve conduction study, it is possible to diagnose conditions such as carpal tunnel syndrome, ulnar neuritis, brachial plexus injuries, cervical and lumbar spine radicular syndromes, peripheral nerves paresis (drop foot), sensory-motor peripheral multi neuropathy of diabetic or non diabetic etiology, as well as the diagnostic approach of many other immunological, neurological and rheumatological conditions.
Plantar scanner (walking analysis, body and sole position, creation of special insoles for conditions, such as: metatarsalgia, inequality, bunion deformity, plantar fascia, bow leg, club foot etc.)
Ergometric bicycles (Ergoline). With the Ergometric control, it is possible to schedule personalized treatment, to evaluate the aerobic and anaerobic capability of each patient. The initial capability of the patient towards the aerobic activity is recorded, the recovery of cardiological and cardiosurgical cases is configured whilst it enables the evaluation of athletes and the definition of their training schedule.
Isokinetic systems (Biodex and BTE). They are used in the recovery of brachial plexus injuries, shoulder rotator cuff injuries, postoperatively on injuries of the hand and the elbow, ligament knee injuries (rupture of anterior, posterior and lateral cruciate ligaments), injuries of the foot as well as in the strengthening of the muscular groups of the whole body.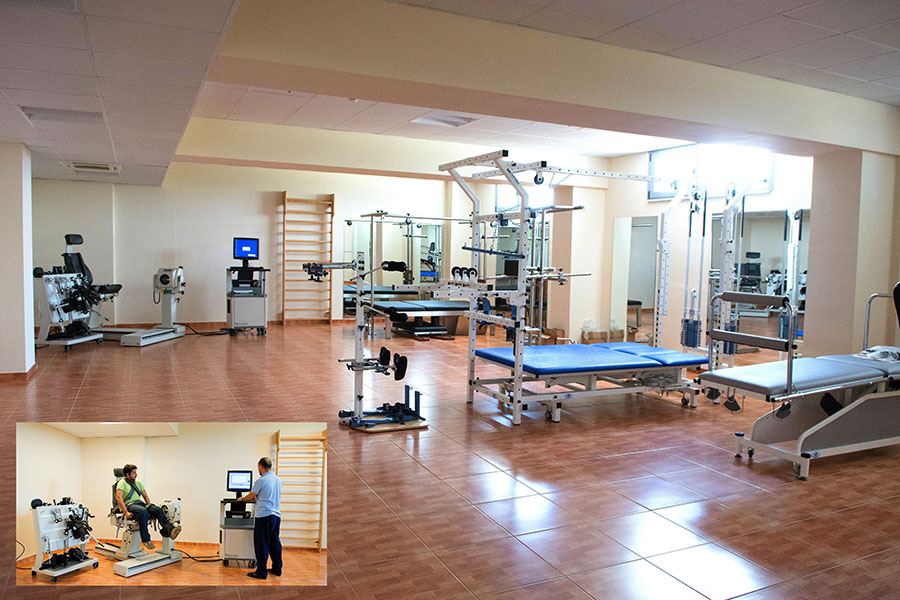 Stress systems. Systems of energetic as well as passive-energetic mobility of the upper and lower extremities are offered, with capability of implementation to walking patients and to patients with disabilities, while it is possible to support the trainee with complete suspension system, in cases of intense muscular weakness of the lower extremities and balance disorders.
Functional evaluation of the cervical spine (BTE – MCU, Chinesport). It is possible to record the functionality on all three axes and the mobility of the cervical spine and to define the analgesic treatment and the program for strengthening of the cervical muscles. It is used in cases of degenerative conditions of the cervical spine, rheumatological and non rheumatological, in cases of hernia of the intervertebral discs, injuries of the cervical spine and postoperative cases.
Body consistency analysis device
Body composition device
Also offered:
Bone density measurement
Digital Radiology Equipment, with possibility of portable fluoroscopic device.
Ultrasound tomography (TRIPLEX)