Physiotherapy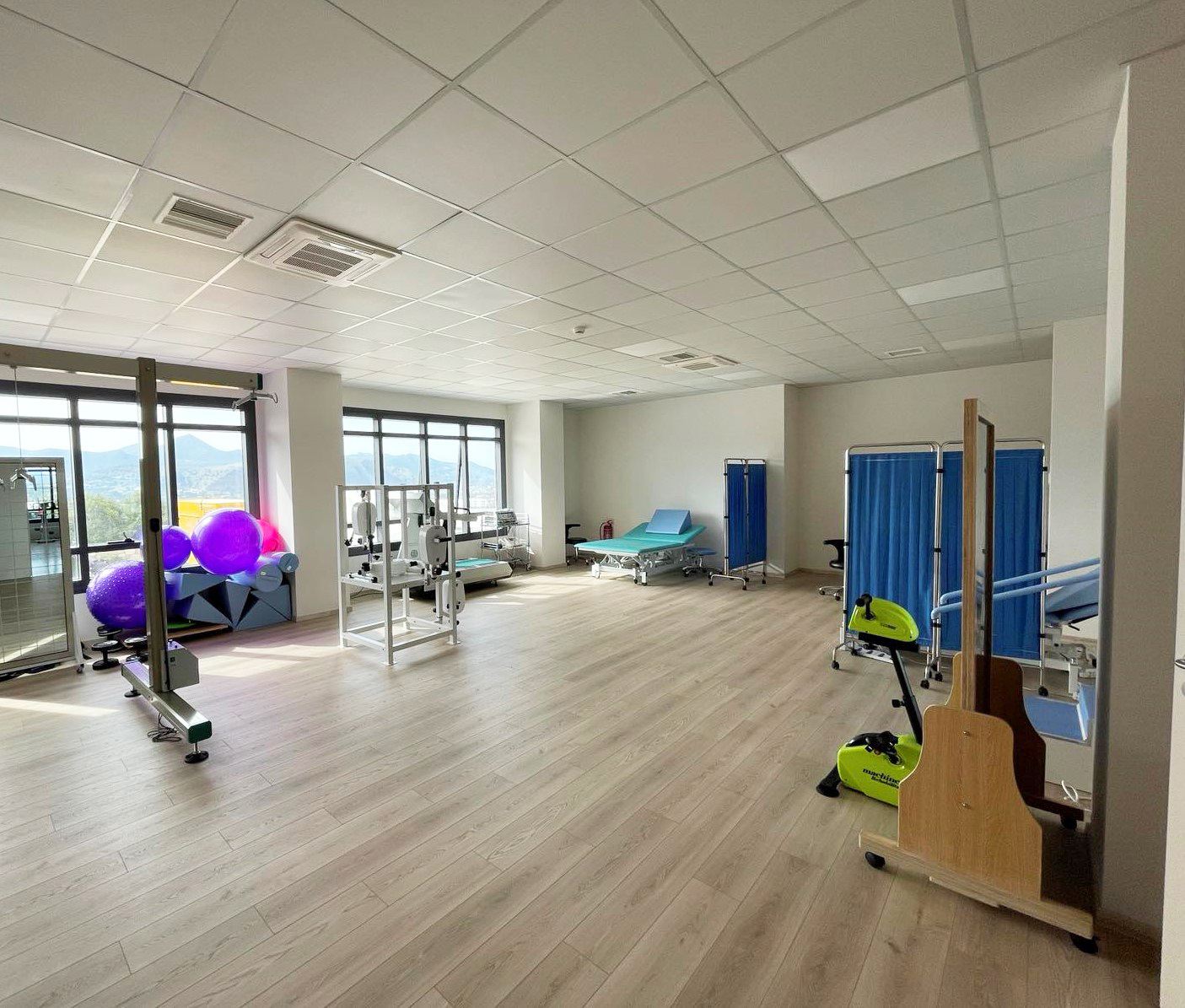 At the Olympion Rehabilitation and Recovery Center of Heraklion, Physiotherapy is important for the patients. The physiotherapist, based on the physiology, kinesiology and biomechanics of the human body, is able to evaluate, improve, maintain or cure people suffering from diseases of the nervous, muscular, skeletal and cardiorespiratory systems.
In the context of Physiotherapy, with the help of various techniques and devices, the patient with permanent or transient disability, is guided to achieve maximum functional independence.
The medical history, the clinical condition of the patient as well as the evaluation of the treatment team are the factors that contribute to the design of the individualized rehabilitation program.
In more detail, the Physiotherapy Department provides treatment for:
Neurological Conditions
Vascular strokes
Traumatic brain injury
Spinal cord and spinal cord injuries
Parkinson's disease
Multiple Sclerosis
Myopathies-Muscular dystrophy
Meningomyelia
Quadriplegia
Paraplegias
Brain paralysis
Polyneuropathy
Injuries
Craniocerebral injuries (K.E.K)
Spinal cord and spinal cord injuries
Musculoskeletal Conditions
Fractures-dislocations
Diseases of the spine
Backache-sciatica
Periarthritis
Osteoarthritis
Rheumatic diseases
Fibromyalgia
Osteoporosis
Amputations
Cardiorespiratory Conditions
Chronic obstructive pulmonary disease
Asthma
Pulmonary fibrosis
Cardiopulmonary exercise programs
Postoperative rehabilitation
The following devices are used in support of physiotherapy:
Height adjustable treatment bed
Cryotherapy device
Devices for cold and hot pads
Microwave medicine
Shortwave diathermy
Laser - Cross device - Suction device
Electrotherapy Device - Ultrasound
Infrared - Ultraviolet
Magnetic fields
Passive Knee - Ankle Mobility Device (CPM)
Biofeedback Device