Hospitalization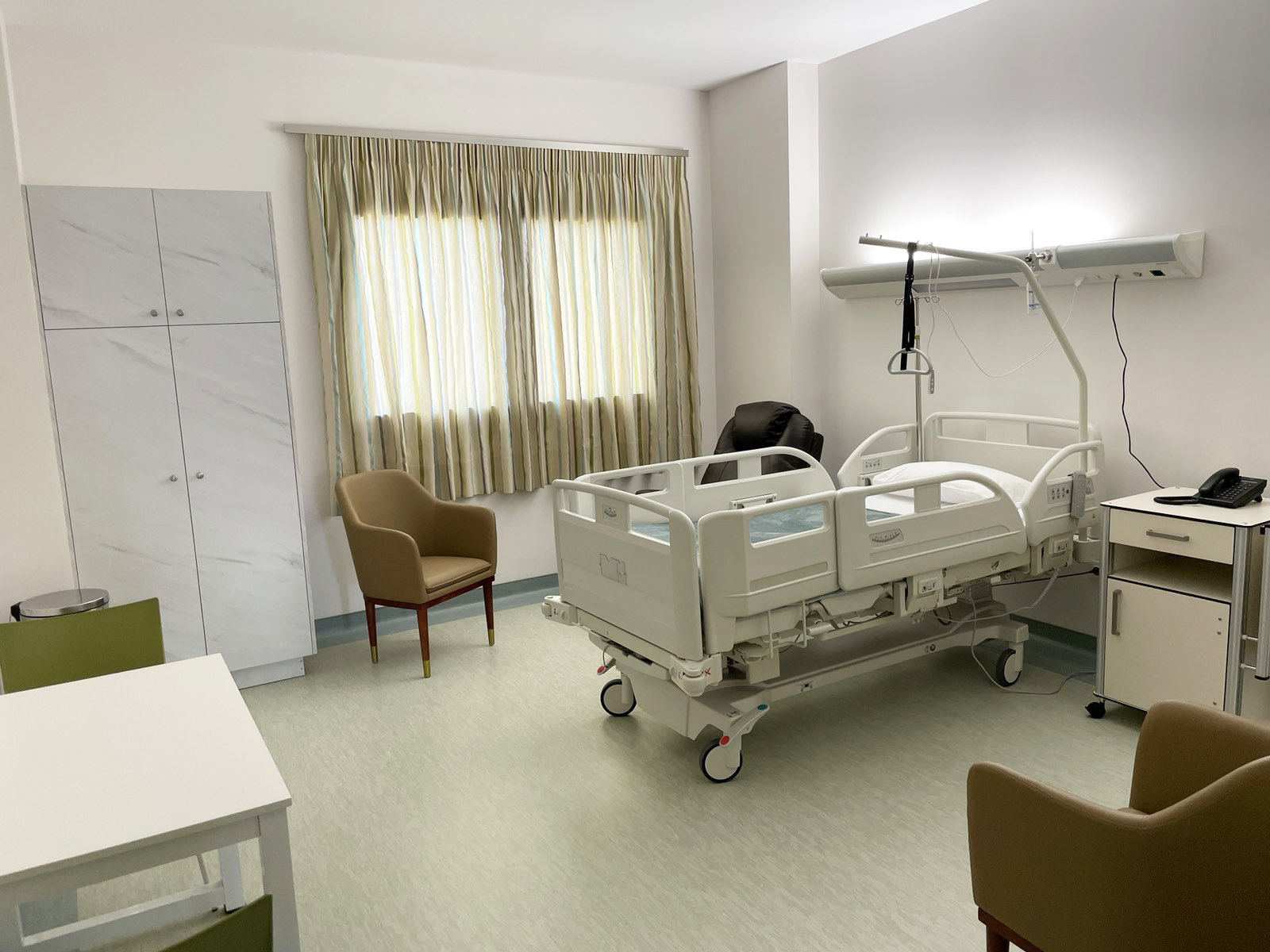 The Olympion Rehabilitation and Recovery Center of Heraklion, offers 40 patient rooms with 78 beds.
All the patient rooms are comfortable and luxurious, close to the countryside, with electric remote controlled beds of personal autonomy, direct landline, TV, computer and internet connection as well as modern nurses call system.
They are especially designed and equipped to accommodate people with mobility disabilities and all have especially equipped toilets for the convenience of patients and their carers.
The experienced and specialized personnel is able to help every patient, according to the degree of difficulty due to their condition, in order to regain the maximum possible level of self-care and independence, with the appropriate training of both, the patients and their environment.
The above is achieved through the cooperation of the nursing staff with the patients and their families, at the level of specialized and personalized nursing care in order to provide the best possible care to the patient.