Hydrotherapy & Pool Area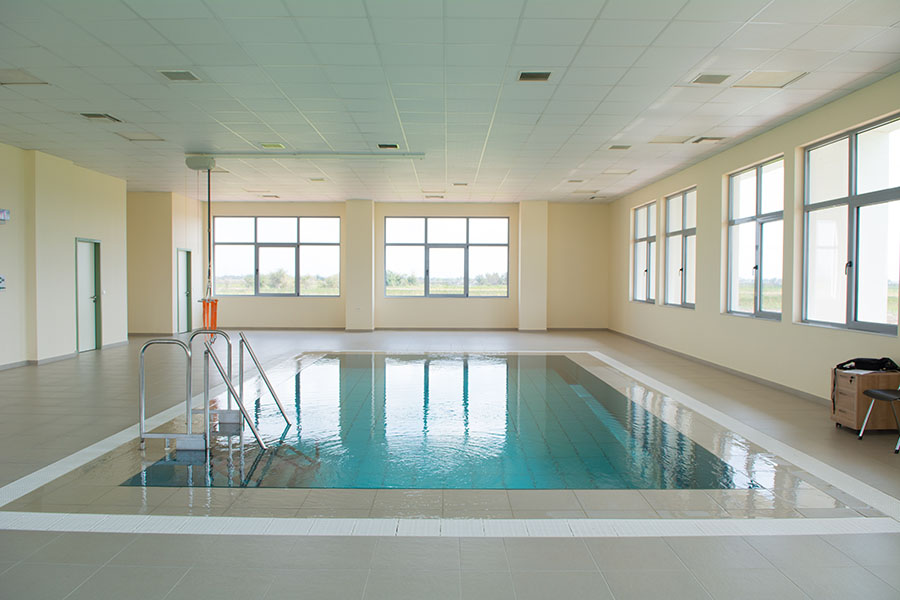 In an especially designed area of 400 square meters, the swimming pool with emerging bottom, temperature control according to the patients condition and age as well as automatic cleaning system, stands out.
Exercise programs are carried out at the pool, as part of Special Gym classes for people with chronic conditions (i.e. cardiovascular conditions, diabetes, musculoskeletal conditions, neurological conditions, rheumatic conditions), athletic injuries, disabilities as well as for children above five years of age.
The beneficial results of water exercise are known and regard in recovery, preservation of the physical condition, relaxation, psychomotor rehabilitation and boosting of self-esteem.
The pool area consist of:
Walking Bath, parallel walking bars in a special tank with fluctuating bottom
Swimming pool with elevation control system
Special cranes with stretcher and stainless chair-stretcher
The hydrotherapy department consists of:
Quadrupole whirlpool bath
Stanger "galvanic baths"
Private hydro-massage tubs