Hydrotherapy & Pool Area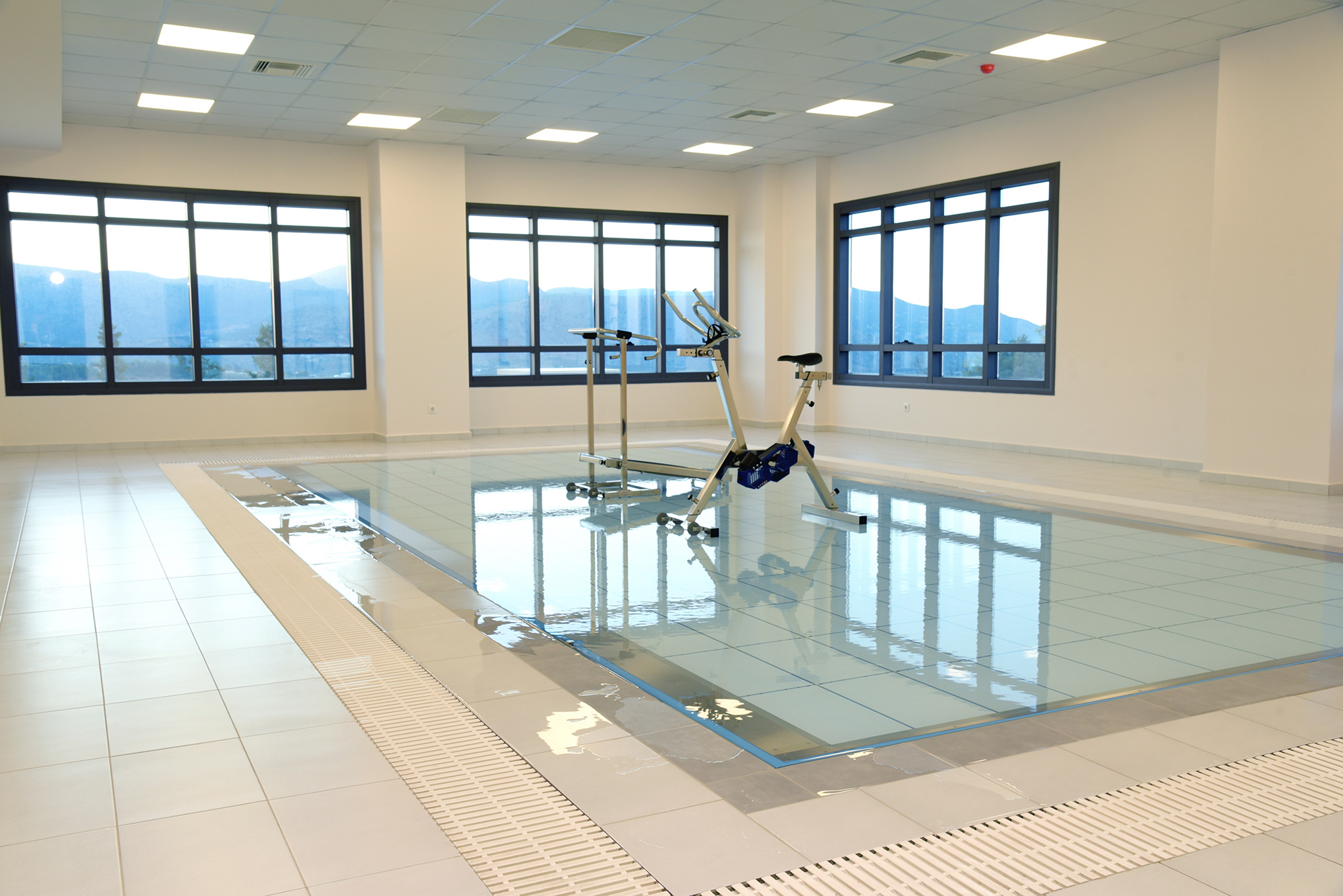 In an especially designed space, the pool with retractile bottom stands out, adjustable water temperature according to the condition and age of each patient and automatic cleaning system.
In the pool area, training programs are carried out within the framework of the Special Physical Education of people with Neurological diseases, Orthopedic and Rheumatic diseases, Cardiorespiratory Diseases. Also, postoperative rehabilitation programs are carried out as well as rehabilitation of sports injuries.
As part of the rehabilitation program, Hydrotherapy:
Helps in muscle relaxation.
Reduces sensitivity to pain and therefore offers pain relief.
Reduces muscle spasm and spasticity.
Increases the ease of movement of the joint by improving and maintaining the trajectory of the inflexible joints.
Increases muscle strength.
Improves peripheral and lymphatic circulation, thus contributing to the absorption of edema and hematomas.
Improves body kinesthesia and torso stability (visual, auditory, proprioceptive, heat stimuli).
Enables exercise in three dimensions.
Improves the patient's morale and self-confidence.