General Information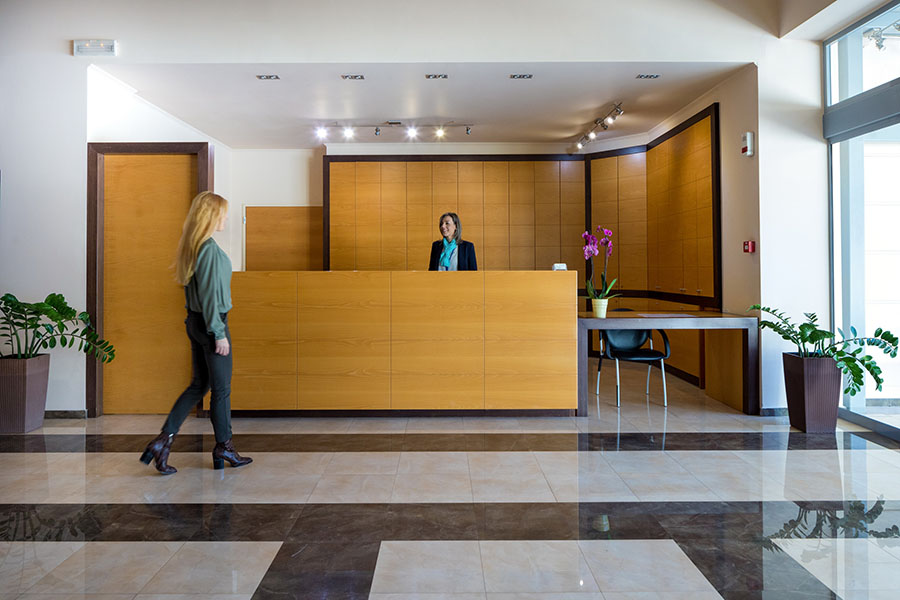 The OLYMPION Rehabilitation and Recovery center, offers In-patient and Out-patient treatment and provides patients transfer with a special vehicle for the transfer of wheelchairs as well as a fully equipped ambulance.
The patients are evaluated by the Doctor of Physical medicine and Rehabilitation, who designs a personalized conclusive rehabilitation program that may include Physiotherapy, Hydrotherapy, Ergotherapy, Speech therapy and Psychological support, with continuous medical surveillance and support in all structures of the Center.
The center collaborates with private insurance companies and is contracted with the National Health Authority of Greece (EOPYY), for In-patients as well as Out-patients.
Special settlement arrangement through banking systems is also possible.
The Admissions Office of the Rehabilitation and Recovery center, is open daily from 7.00am to 11.00pm. You can contact the Admissions Office in person, by phone and/or e-mail, in order to receive information for the services provided at the Center and the procedures that should be followed, in order to be covered directly by your Insurance company.