Rehabilitation Center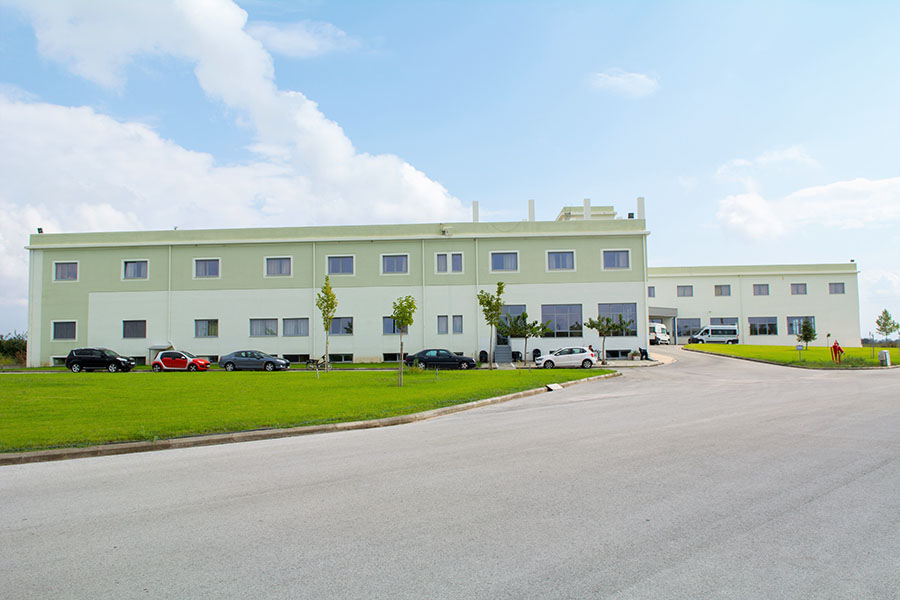 The OLYMPION Rehabilitation and Recovery Center of Thessalia, is an ultra modern healthcare structure of high standards and one of the most conclusive Rehabilitation and Recovery Centers in Europe.
It is ideally situated within an 18.000 square meter location in the center of Greece, in Agnantero of Karditsa, very close to the towns of Karditsa and Trikala.
The Center's main goal is to offer specialized recovery and rehabilitation services, to people with mobility, functional and cognitive deficiencies due to injury, disease or aging, that result in difficulty to the patient's self-service and independent living.
Within 8.500 square meter facilities of international standard architectural design, with state-of-the-art rehabilitation equipment and specialized medical equipment, staffed by highly trained and experienced personnel consisting of doctors, nurses and health professionals of all the necessary specialties (physiotherapists, ergotherpaists, speech therapists, psychologist, fitness instructors), all cooperating under the guidance of the Rehabilitation Physiatrist, with common goal the maximum personal improvement of every hospitalized and cared patient, through individualized medical practice and therapeutic surveillance, the following Departments operate:
+ IN-patient Department
The IN-patient Department offers 36 luxurious and spacious rooms, with 80 beds.
Electric remotely controlled beds of personal autonomy
Ultra modern nurses calling system
Personal phone, TV set
Access to Wifi and P/C
Esepcially equipped bathrooms in all the rooms for people with mobility limitations.
+ Physiotherapy Department
Microwave – short wave diathermies
Laser
Equipment/Devices: Ultrasound, Electrotherapy devices – cross & suction, Infrared
Ultraviolet, Magnet therapy, cold and warm pads devices, hyperthermia, lymphatic drainage, lumbar-cervical traction, Biofeedback, Paraffin bath
Knee – tibial – shoulder – elbow – hand CPM
+ Hydrotherapy Department & Swimming pool area
The Department offers a swimming pool with emerging bottom, temperature control, walking Bath, parallel walking bars, cranes, quadrupole whirlpool bath, Stanger, personal hydromassage.
+ Therapeutic Gym Department
Antigravity Treadmill (Alter G)
Unweighing system – Biodex
Strengthening equipment: quadriceps, biceps, abductors, adductors, chest, shoulders, gluteal, abdominal, lumbar area, pronation – supination- flexion – extention
Foot press equipment
Upper-lower extremities & shoulder blade trochlea
Pull over
Ergometric treadmill
Static-dynamic bicycle
Multi-bars
Walking treadmill
Ballance training system (Biodex)
+ Psychology and Speech Therapy Department
Stroboscope
Digital sound
P/C with special speech therapy programs
Doctor speech
Training system
musical instruments, books, toys, etc.
+ Ergotherapy Department
Self-service training area for people with disabilities
P/C with biofeedback programs
Armeo Spring and upper extremities Biometrics
Isokinetic dynamometer
Tilt table, BOBATH bed, etc.
+ Robotic Rehabilitation Department
Spinal Decompression Robotic System, Extentrac Elite M3D
Robotic Rehabilitation of the upper extremity – Armeo Spring
Ergotherapeutic evaluation and hand training – Biometrics system
Isokinetic equipment Biodex
Biodex Crane
Anti-gravity treadmill Alter G
Cervical spine evaluation MCU
Ergoline bicycle
Tilt table Hocoma
+ Special Therapies Department
Spasticity management
Mesotherapy
+ Evaluation Lab
Electromyographer
Plantar scanner
Ergometric bicycles
Isokinetic systems
Functional evaluation of the cervical spine (BTE-MCU)
Body composition device
Bone density measurement
Ultrasound
Digital Radiology
Memory test
Psychometric tests
Learn more information about the
Rehabilitation and Recovery Center of Thessalia