Ergotherapy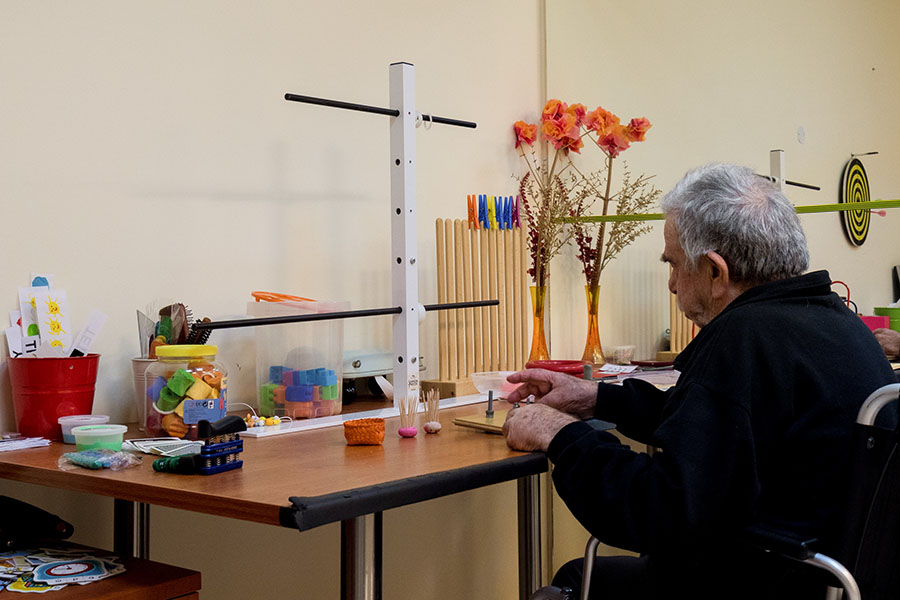 The Center provides Ergotherapy Department, with experienced ergotherapists and especially designed compartment (recreation of home spaces, fully equipped) and a variety of assisting equipment and technical means.
It is designed in such a way, so as to facilitate the person to develop maximum function, through sensory-motor activities, every day life activities, work – productive activities, cognitive and psychological activities, play – entertainment activities.
With the use of therapeutic guided activities, rehabilitation is obtained, development and improvement of mobility, sensory, cognitive, social, personal skills and independent execution of daily activities (feeding, transportation, dressing, personal hygiene etc.) of people with spinal cord injuries, cranial-brain injuries, strokes, as well as people with psychokinetic impairment – immaturity, Down syndrome, autism etc.
The Ergotherapy Department consists of:
Complete system for the training of people with disabilities in self-service
P/C system and several other equipment for training in daily activities and self-service.
Therapy tables
Light wheelchairs, folding or steady, for the patients training to use them